It is my last review with the Schoolhouse Review Crew- and what a way to end the year! Growing Up Wild has been my children's favorite DVD we've reviewed this year by far. Miss J is researching round houses and how soon we can leave the country and my boys are begging for a lego loft. I'm not sure that the Wild family had inspiring lego loft envy as their main goal in producing these video's, but it sure has created a lot of chatter around here! ;-)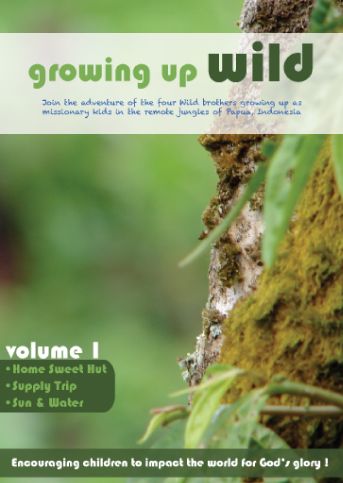 Growing Up Wild is a series of 5 DVD's chronicling the life of the Wild family living in Papua, Indonesia. The Wild Brothers - Hudson, Morgan, Kian and Asher take us through their days and give us a picture of what living in a remote jungle as a missionary family is like. My children were captivated by the music, the scenery and how this family lived. I love that their last name is Wild and they have 4 boys - poetic, I think!
Each DVD has 3 episodes, each about 15 minutes in length and costs $18.99. You can purchase all 5 Volumes for $80.99 - a 15% discount. There is also an accompanying CD-Rom for each DVD with an
Activity Guide
, turning this into a curriculum full of fun and engaging products. One activity mentions making a solar oven, so my uncle is going to help us with that the next time we visit. My children and myself have spent some time researching the alternative ways that the Wild family receives their electricity and water. We live out in the country and some of this information is valuable as we try to become more self-sufficient.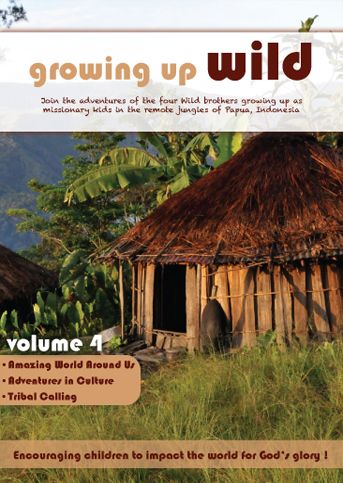 These DVD's have been engaging, inspiring and educational for our whole family. I think the kids have watched them a dozen times or more and it has sparked a lot of conversation of what we could live without and what we really view as necessities. It was a great reminder of what is really important in this world...serving God, serving family, serving others. Our lives have been enriched for having spent a bit of time with the Wild Brothers and we look forward to watching the rest of the DVD's when I am able to purchase them! These are excellent for family viewing, educational purposes or to give a heart for missions to a church family or organization.
You can learn more about the Wild Brothers and their family at their
website
and see what my Crewmates had to say about their experience with Growing Up Wild by clicking the link below!

Pin It
**DISCLAIMER: Any products reviewed by me as a member of the Schoolhouse Review Crew have been given to me free of charge in order for me to provide you with an honest review of the product and/or how we used the product within our family. I do not receive any other form of compensation for the reviews posted on this blog.